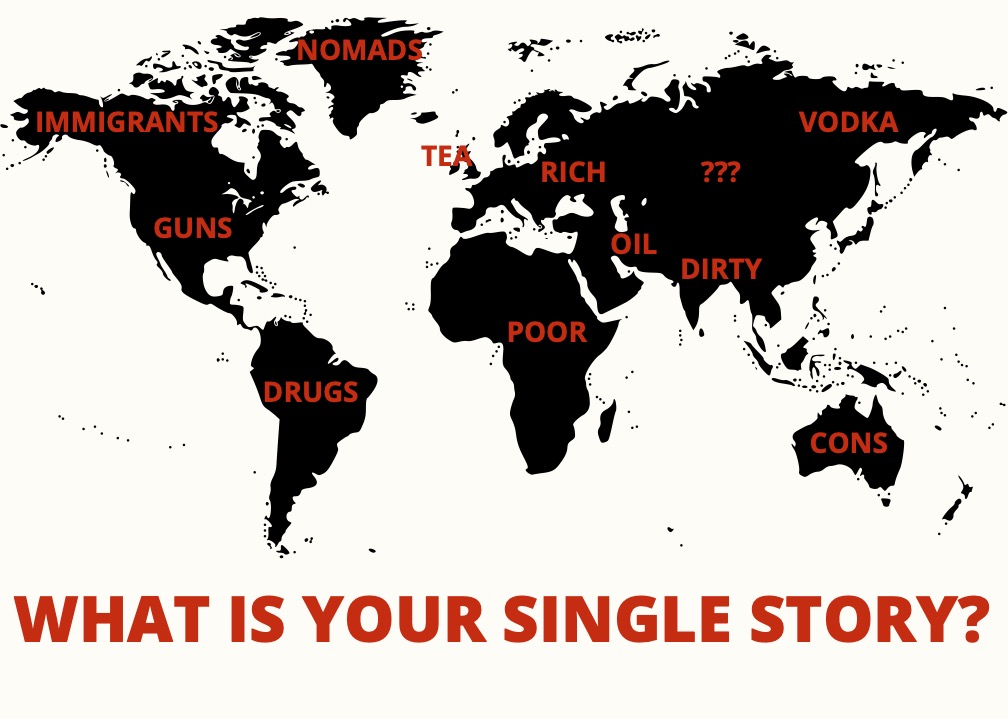 Recently I was showing my senior students Chimamanda Ngozi Adichie's TED talk The Danger of a Single Story. This led to an interesting discussion on 'Single Stories'. As per Adichie, a single story is a one-sided perspective of something or someone. Single stories have the power to create false interpretations of the actual story. She coins the term Nkali to describe the power that creates false one-sided interpretations. For example, single stories about India narrate spicy food and dirty cities; Americans are plagued with gun violence; South Americans are suffering from never-ending substance abuse; African countries are underdeveloped and unhygienic. These single stories develop as we keep believing the same narratives without uncovering the whole context of the narrative. Also, single stories are fed to us by powerful lobbies or political rhetoric that are purposefully constructed to hide the whole story.
Going back to the original discussion with my students, I decided to do a critical reflection about single stories. I invited students to think about their single stories with the following two questions:
What is your single story?
How/why is it created?
Interestingly it was not easy to answer these two questions, hence I decided to give them a task in groups to identify a current issue that they know from a single perspective only and to look for a counter perspective of the same issue. For example, illegal immigrants, jobs being taken by foreigners, ivy league universities, the world wars etc. This strategy stirred up a lot of conversations and helped students to identify some of their single stories:
Thin is beautiful
Top universities better jobs
Ukraine is unjustified but Iraq is justified
China is a communist country
Diet to lose weight
Japanese are suicidal
French people are snobs
Women are weak
Showing skin is asking for it
Men should not cry
These are some of the examples my students came up with. This made me think, do I have a single story, yes, I do. My single story is-iPhones are the best! It struck me hard as I always believed that iPhones are the best phones, I have never bothered to look or research other phones in the market. I have created a single story that even makes me get into the debate of android vs IOS with my close friends and family! This is an insignificant example. The bigger danger of single stories is far more disturbing as it harbours inequality and prejudice. These stories generalize and marginalize people and justify a culture of dominance, discrimination and indifference.
Single stories can be challenged by recognising the purpose and the people behind propagating these one-sided stories. Another of avoiding single stories is to develop nuanced thinking-accepting multiple perspectives. Critical thinking isn't enough, it must be complemented with nuanced thinking. This will help widen our perspectives and embrace conflicting points of view.
I leave you with a simple exercise, next time you meet a person from a different culture, religion, language or ethnicity, try not to assume or generalize their persona. Take the leap of faith and challenge dogmas that have penetrated your psyche. Single stories have the power to distort your mind, spirit and even soul, crush them before they crush you. Introspect today and answer my question 'What is your single-story?'